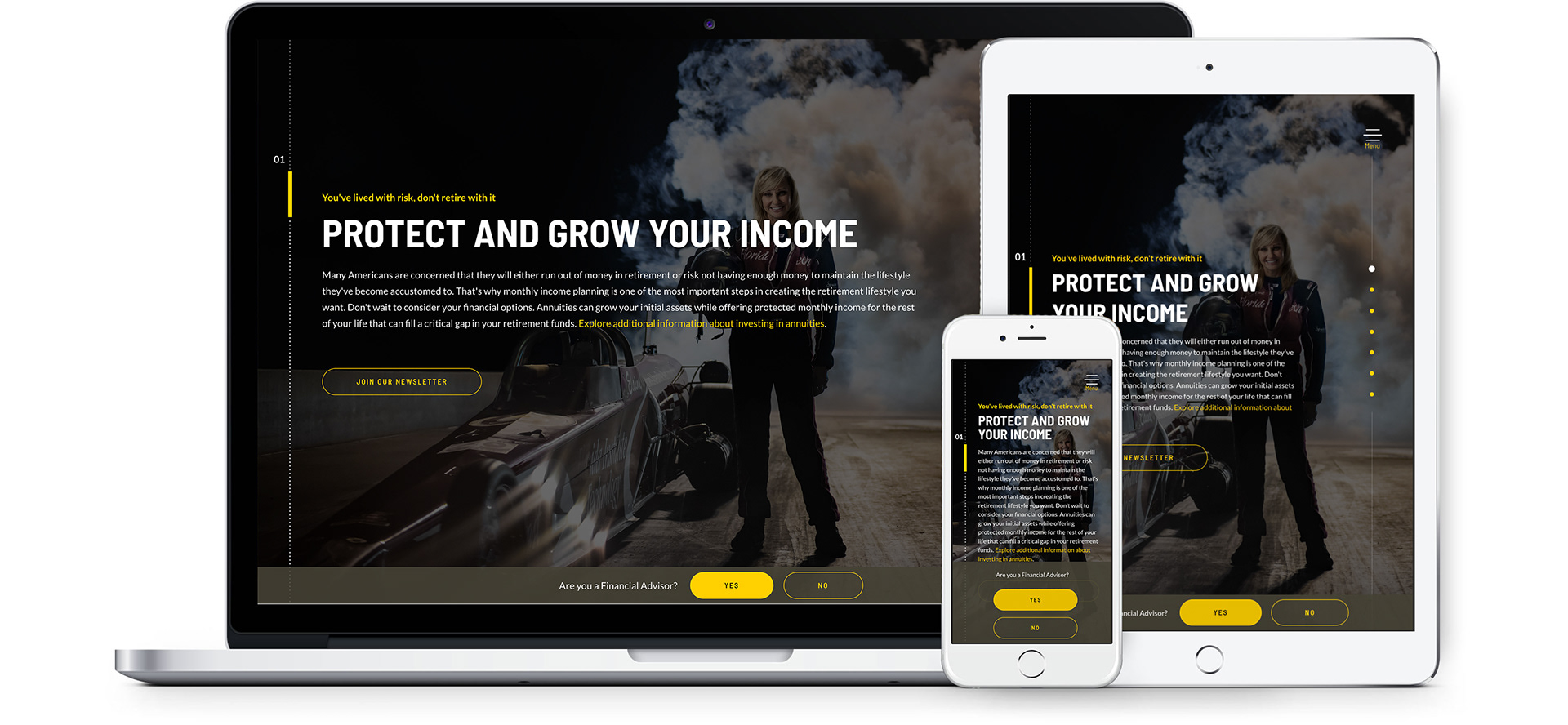 A simple request from a group of large financial companies, wanting to revive interest in annuities with Gen X'ers. The UX task was to provide compelling real world content in a fast, responsive site framework, with a headless architecture.

...and the most complex user calculator ever, and make it work for Financial Advisors as well.
...and provide a document repository, for those advisors, to easily access and upload sales materials.